| | |
| --- | --- |
| Posted on 26 July, 2018 at 15:05 | |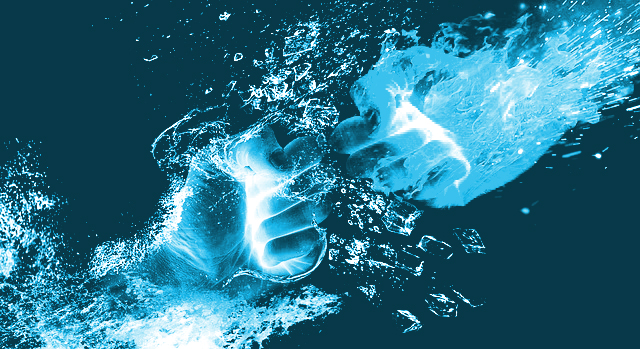 Let me start by saying that all things are not created equal in the print industry and we have to look at print pricing with a skewed perspective. As you go from printer to printer the capabilities, knowledge base, and workflows of these printers change drastically. Some are geared to do a little bit of everything while others specialize in very specific areas. Having the needed knowledge base and jargon to navigate all the intricacies of a printer's offerings is not something I ever expect my customers to possess. The truth is that I am a print broker specifically because the vast majority of people have only dealt with print in a very limited fashion. So, let's break down just a few of the things that define fairness in an industry with a billion small variables that are rarely discussed.
Most people are aware that there is a difference in paper types where some are more expensive than other's and some people might even be conscious that you pay additional for speedier service. The items that are often overlooked are wide format vs. lithography, digital vs offset, quality vs. usage and market vs. margin.
A sign shop, that produces wide format prints, inherently encounters issues with physically manipulating large pieces that are susceptible to damage during production versus a lithography printer that normally handles small sheet sizes that are loaded and unloaded by hand without the high risk of damage to the final product. Wide format pieces are also, normally, single prints that have to be correct the first time versus a lithography printer that builds in wasted material to ensure the correct quantity when the order is completed. The huge difference in how products are handled and at what speed completely changes how a quote would be built from these printers.
A digital print can be a single sheet, printed directly from a computer, almost instantaneously. It allows last minute changes to a file too but is much slower in final production speed versus an offset printing press that can turn around thousands in the same amount of time that a digital press would produce a few hundred. Digital also has limitations in the range of colors that it can produce (it is getting better over time) versus an offset press that can utilize a larger range of colored inks. The skill of a press operator that can adjust the colors to reflect the best possible outcome is another benefit to offset printing too. Digital has lower setups but higher per piece charges versus offset. Again, small changes in what is needed applied to how it is produced can affect the outcome and cost.
 
Margins are inherent to all businesses that produce any physical product but they aren't always set purely based on a straight margin number applied to costs. Example: Color copy materials cost a printer $0.10 each so they add a margin of 50% and charge $0.15 per color copy (not a realistic price). Often though print pricing is actually determined by the prices that has been commanded by many different printers in a certain area. New York has different prices for the same printed good as say Atlanta or anywhere else in the world. Each area is independent to a particular cost of living, current wages, and other variables that affect pricing or help set the "market price".
These items are generalized examples of just a few details that go into determining a final cost for printed goods and are in no semblance the totality of specifics that make up anything print related. It does give us a good indication of what to start with and what to apply value to when receiving a quote from a printer/broker. You have to weigh each of the details against one another and then apply that to the need of the final product to attain the intended result. Even with my twelve years of experience working in the field as a graphic designer, production worker, and print broker I still find myself learning and adjusting my previous knowledge as technology evolves and processes become better. Thankfully I have the opportunity to transfer this to the businesses and individuals that call themselves customers of Dapper.
 
Categories: None
/