| | |
| --- | --- |
| Posted on 23 September, 2022 at 13:20 | |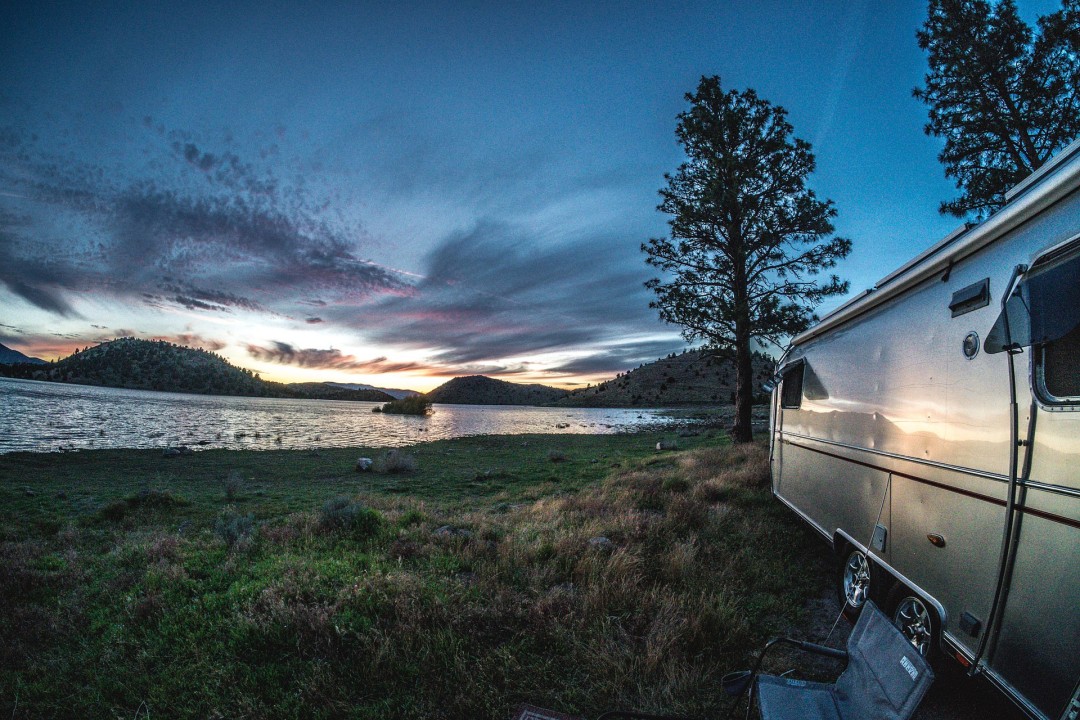 These tips are suggestions, based on my own experience, that you can leverage once you know where and when you will be camping.
1) USE YOUR FRIDGE. You might only view your fridge as the place that just keeps the food that should be kept cold. It's not just a place to store cold food but ALL of your food! If you are planning a shorter/weekend trip and have space left over in your fridge then use that space and pack as much of your food there as possible. It can not only free up space elsewhere in your camper but it also means you are making a single effort to load it versus having a separate "pantry" area. The other benefit to maxing out your fridge is the reality that your A/C will not be running while you are towing. That means the ambient temperature of the camper will also be the ambient temperature of your stored food.
2) LIVING WITHOUT. Less is more when it comes to prepping for a trip. It is extremely easy to assume you need every single item you normally use in your day to day. After a few years of camping I've found I can live without many items and often prefer to while on a trip. If I know I do not plan to hike in the summer months then I can easily forego that extra pair of shoes that wouldn't be used. The same goes for extra toiletries, kitchen items, and more that aren't as applicable depending upon your style of camping. You would be shocked at the amount of items that are underutilized in people's campers; taking up space, adding weight, and adding to their prep time.
3) TOTES ROCK. Repurpose that large tote or other bag that you have buried in your closet to pack your items before transferring them to your camper. The less trips in and out of the camper the faster you can be ready to leave and the less physical work you are also performing. I keep one for clothes and toiletries and a second for food items. This means I have one for each hand! This equates to a single walking trip to my camper to pack 90% of what I need for a trip.
4) SMALLER MAINTENACE BITES. Break up your maintenance "checks" across a longer period of time. It is easy to slip into the habit of only checking your tire pressure, roof seals, and other such maintenance items to before a trip. This eats up your prep time before leaving out and it also creates extra stress if you encounter an issue. So, separate the different needed maintenance items across your overall year. I use my phone calendar to remind me of these items so I can do say every few weeks or even months and avoid the mad dash before a trip.
5) LISTS ARE KING. Lists are your very best and most noble friend before prepping your camper. No matter if you have pen and paper or use a phone app as long as you have some sort of a running list it will save you time. I add things to my list, as I think of them, during the week before leaving. This means I have a smaller likelihood of forgetting an item and I do not make extra trips back and forth to the house to hunt down those last few "oh, I forgot something!" items. It also means you can max out your experience because you've packed exactly what is needed and nothing more or less.
Let me know if these tips help you with your next trip. I love to introduce people to the lifestyle of being an RVer either directly through my sales role with A&L RV in Jackson, Tennessee or just by being out and talking to those I meet while actively camping myself.
Categories: None
/