| | |
| --- | --- |
| Posted on 25 August, 2017 at 16:40 | |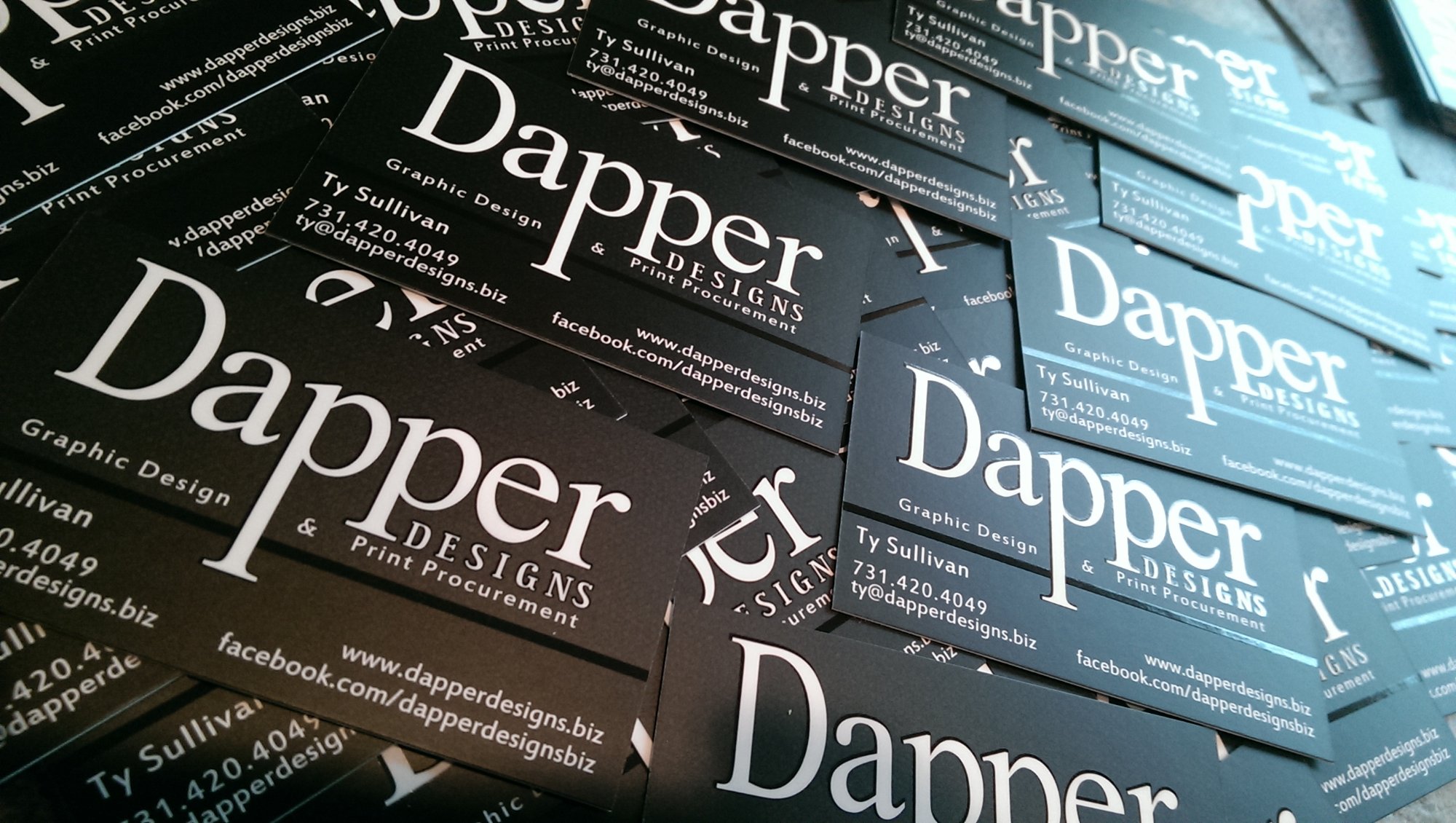 Business cards are the lowest rung in the networking and advertising ladder for any single entity no matter if it's a business or individual. I just had someone ask me the other day why I didn't have a "digital business card"? I answered, "Because Facebook, Google, Yahoo, Yellowpages, Yelp, LinkedIn, and a ton of other places already have my information....but you don't have it while standing in front of me." It comes down to, What is a business card supposed to do?
 
Business cards should be used as a very passive marketing tool. It's not a sales sheet and it's not a brochure. It's just a simple and quick tactile implement to get your pitch moving. It's who you are and what you do. The rest of the pitch falls on the salesman and is then supported by sales sheets, brochures, and samples. I absolutely lead my words and body language with a business card (right hand out to shake, left hand holding a card) because people will look at it and feel it over even if they aren't interested in what I have to offer and ironically it's design and printed goods such as; business cards. After the card is given it becomes a numbers game just like any other marketing tool. Business cards average $0.03-0.10 each. So, if we apply the rate of return from postcard mailers (2-3%) here then 1000 business cards should net me a return of 20 interested people...for $50 (16pt stock, double sided, full color, full bleed, UV or Aqueous coated, including drop shipping). Another way to break this down is that it cost me $2.50 per person to be directly in front of them; engaging them with what I do and how I do it. I see those that I'm interacting with valuing my time and effort in physically handing them a card. It's not an automated email, it's not a banner ad, it's not even the social media post that they have all come to expect in their day. All of these marketing tools have their place; even the small, humble business card.
Categories: None
/