| | |
| --- | --- |
| Posted on 24 May, 2018 at 13:30 | |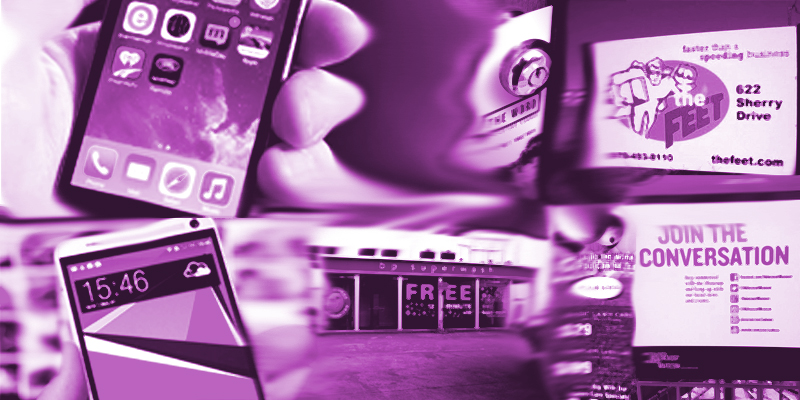 Lately I am seeing multiple online sources devaluing "old" ways of marketing and advertising. The assumption is that these options are just outdated or somehow separate from how business is done today; in 2018. Handouts and flyers, business cards, outdoor signage and the like are both directly and indirectly challenged by those that offer digital marketing services. I don't mean offered in tandem or sequenced but wholly separate as to devalue the physical option entirely. I'm obviously going to be biased considering I am a print broker and print graphic designer BUT I am hoping I am not as quick to denounce the benefits of finding the right tool for the job.
I actively use online marketing both organically and in the paid arena WHEN IT IS THE RIGHT FIT for what I am trying to accomplish. The same thought should be taken when considering a physical marketing or advertising piece. Are you in front of people over and over again during your day? Then you need a business card to start a conversation with them. Then that business card could lead them to your website, your social media page, and maybe even offer a code for a discount. Does your business face a busy roadway? Then you need outdoor signage to not just display a promotion you might have but to add value to your brand by having people see it during their daily commute; over and over and over again. Just like with that business card a banner could easily communicate additional ways to interact with your business, online, to drive their knowledge of you and become engaged in your products or services. Physical and digital can work in tandem to lead people into a better understanding of your business which really just translates to sales at the end of the day.
So long as the piece fits the need and adds value to the business then why not use everything available? It is indeed the year 2018 and we have had huge advancements in the way we communicate both online and in print. For all the naysayers I'm going to repeat myself one more time because I create it and use it every, single, day"….print is not dead."
 
Categories: None
/